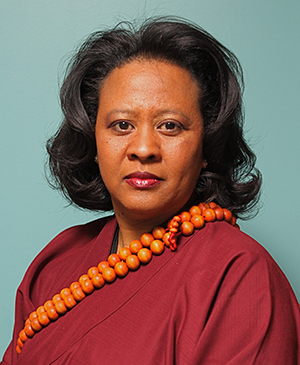 A native of Los Angeles, California, Sabrina has been involved with Hanmi Esotric Buddhism since 2007. She took refugee as a disciple of the lineage in 2012 with her guru, Vajracharya Zhi Bian. Quickly becoming a dedicated practitioner, Sabrina spent a great deal of time at the Dari Ruali Temple (one of several Hanmi temples in the US) where her healing abilities through practicing the true teachings of tantra and ritual blossomed quickly.
In 2014 Sabrina traveled to the east coast to help her Guru spread the dharma and do healings for others. "I think it's important that people know there is a way to help themselves through simple daily meditations and healing techniques." Sabrina offers spiritual healing work as a part of centuries-old religious mission of spiritual upliftment, world service and charitable activities.
Sabrina currently travels around the U.S.A teaching dharma. If you would like to invite her to visist your area, please send an email.