7 DAYS OF PARADISE

Our 7-day Mexican Riviera cruise offers an intoxicating mix of daily yoga, meditation mandala workshops and carefree cruising. Experience yoga while you tap into your creativity through mandala creation and healing meditation.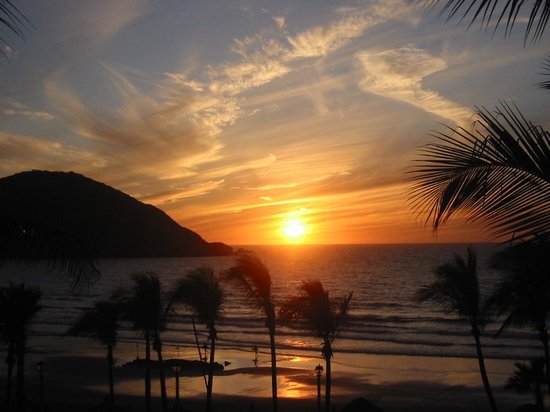 Director John Huston chose the village as the location for his film "Night of the Iguana," starring Richard Burton. Today, the city has its own "Gringo Gulch," a haunt of the rich and famous. Travelers are also drawn by its climate, its excellent shopping – which offers great values on leather goods, jewelry, and handicrafts – and mile after mile of palm-lined beaches.
Mandala's are sacred pieces of artwork which are used to evoke healing, spiritual development and meditation. The word Mandala means 'sacred circle' and is derived from the word 'mandra' which means 'container of essence'.
Lying at the very tip of Baja, where the Pacific meets the Sea of Cortez, Cabo San Lucas is one of the premier resort destinations in the Western Hemisphere. Swim in the transparent waters, marvel at the wealth of marine life, relax on one of the white-sand beaches or try your hand at some of the finest sportfishing in the world.
Manzanillo is the largest commercial port on Mexico's Pacific Coast. What draws travellers, however, is the bay's scenic beauty: jungle-laden mountains rise above rocky coves and golden-sand beaches. The offshore waters offer superb diving – and some of the finest fishing in the world.
After immersing yourself in the vibrant scenery and cultures on shore, it's comforting to be welcomed back on board with a friendly greeting and a warm smile. With a balcony and patio furniture, and floor-to-ceiling glass doors, savor the stunning scenery right from your stateroom.
Delicious, healthy daily meals
7 nights accommodation
Daily yoga
Daily meditation
Daily mandala workshop
Pranayama
Open Circle
Closing Ceremony
Group Mandala Workshop
Healing Meditation
Private Coaching sessions*
Private Healing sessions*
Private Meditation sessions*
Excursions*
*available at additional cost
1. Register for your 5 days of transformational workshops for $555 (No yoga or art experience needed).
2. Our Princess Cruises Agent will contact you to book your cruise, make room upgrade and answer you cruise questions.
3. We'll take care of the rest.

Cruise departs from Los Angeles aboard Princess Cruises.
7 Day Mexican Riviera cruise $1758.99 (based on double occupancy) or
$3517.98 (based on single occupancy)
Total estimated cost per person for Transformational Workshop $555.00 and
5-day cruise to Mexican Riviera, $2308.00.
The fee for Transformational Workshop of $555.00 is non-refundable.
Room upgrades are an additional cost. Arrangements can be made through our Princess Cruises agent.
Price does not include excursions.
Drop Us a Line
Don't be shy. Let us know if you have any questions!